I visited London a few weeks ago. Having lived there for a year, this is a city with which I am absolutely enamoured! I thought I'd share some bits and bobs from my trip to highlight why I appreciate this city so much #whatsthehype
First of all, London is more than just the red buses and shopping on the high street (Oxford street)!
Mayfield Lavender Farm
I went to Mayfair Lavender farm with some friends. The farm is open to the public just for the British summer, so we made it literally the day before they were closing! We had a tour around the farm and also tried their famous lavender punch. Yum!
The place is great if you want a more relaxed, natural (or farm-like hahaha) experience of London!
Markets, Parks, and the Cafes
I don't need to say much about the abundance of these in London town! The Canopy market in King's Cross is great on a Sunday afternoon! Planet Organic has the tastiest  lunch special with generous portions (the £4.99 veg plate is the bomb!); Gail's bakery has the best brownies.
I read a good book in Soho square on a lazy afternoon; I'm still crazy about Pret A Manger's Americano, so I indulged in a few cuppas! Standing in the (well-known) queue to enjoy the divine Oriental tapas at Dishoom was definitely worth it! And let's not forget about the great vibes at Pop Brixton.
The rooftop bars/restaurants
I was fortunate enough to find London still sunny in September. All the more reason to enjoy dope views from Sushisamba, Radio Rooftop Bar and Madison Rooftop Restaurant. These spots are poppin'!!!
Notting hill, my love
How could I miss the beauty that is Notting Hill? I've been fond of that place since I watched Julia Roberts and Hugh Grant years ago in the movie…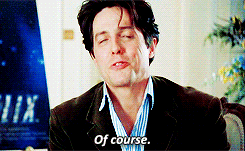 Notting Hill is a very cosmopolitan neighbourhood known for hosting the annual Notting Hill Carnival and Portobello Road Market. The area is a photographer's dream!
I hope you've enjoyed my photos 🙂
Also a fan of London town? Please share why  or why not in the comments section below!